Nancy DiMarco PhD, RDN, LD, CSSD, FACSM
Commission on Dietetic Registration Registered Dietitian Nutritionist (RDN)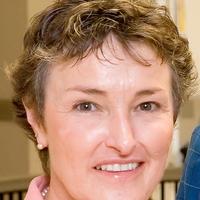 Position / Skills and Attributes
POSITION
Skills/Attributes associated with the position
Examples of how I have demonstrated outcomes for each skill/attribute that qualify me for the position
Commission on Dietetic Registration Registered Dietitian Nutritionist (RDN)

Experience and interest in credentialing and associated issues
Commitment to protecting the public through setting standards
Knowledgeable about accreditation/credentialing requirements
Differentiates between organization and professional issues

*I helped create the Certified Specialist in Sports Dietetics. At the time, there were many sports nutrition organizations and credentials that were meaningless and had no credibility. We were determined to create both an organization (Sports Dietetics-USA, a subunit of SCAN) and a credential that our members would be proud to claim and employers would solicit individuals to employ.

*I also served on the writing team to create the first CSSD examination.
Employment History
| | | |
| --- | --- | --- |
| Employer | Title | Years Employed |
| Texas Woman's University | Professor of Nutrition and Food Sciences/Director, Institute for Women's Health | 34 |
Leadership Experience
| | | | |
| --- | --- | --- | --- |
| Leadership Position | Organization | Years Involved in the Organization | My specific leadership contributions, achievements and outcomes: |
| Chair - Sports Dietetics USA | AND-SCAN | 2003 - 2007 | Helped to develop the Guiding Principles of Sports Dietetics-USA, the first subgroup of SCAN, between 2003 and 2006. Also helped to create the first specialty credential, the CSSD offered in 2006. |
| Sports Dietetics Practice Analysis Workgroup | CDR | 2005 - 2007 | Sports Dietetics Practice Analysis Workgroup: Helped to write the practice analysis, position description, practice areas, write questions, and serve on the CDR panel for the test. Since the beginning of the CSSD examination, over 1000 RDNs have been certified. |
| Nominations Committee | SCAN | 2013 - 2016 | Served on the committee to identify potential leaders for SCAN and also nominate individuals for national awards in the Academy as well as nominate individuals to run for office in the Academy and SCAN. |
| Education and Allied Health Representative | Texas Chapter of the American College of Sports Medicine | 2004 - 2007 | Served on the Executive Board for TACSM and helped to develop criteria for poster presentations, served on review committee for graduate student research awards |
Personal and Campaign Statements
What do you see as opportunities for the future of the food and nutrition profession?
I am excited about nutrition coming to the forefront of individual's thinking. Many people are more interested in where their food is coming from and what is in it, how it was grown and whether or not it is sustainable. I feel like these are questions dietitians can address with expertise and help individuals make more informed decisions about what foods they do eat. I am also excited about a greater emphasis on wellness and lifestyle with prevention of disease of greater importance.
Campaign Statement- Write a campaign statement that will encourage people to vote for you
Modeling behavior is better with a sports dietitian - we show our attitude in our sleeves!