Drisana Clifton NDTR
At-Large Delegate: Nutrition and Dietetics Technician, Registered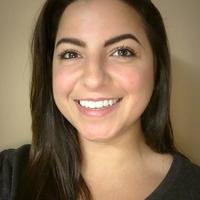 Position / Skills and Attributes
POSITION
Skills/Attributes associated with the position
Examples of how I have demonstrated outcomes for each skill/attribute that qualify me for the position
At-Large Delegate: Nutrition and Dietetics Technician, Registered

Ability to engage a constituent group and reflect the issues of the group represented
Communicate effectively in soliciting input and feedback
Ability to identify and address big and small issues impacting the profession

-Facilitated Union meeting to discuss issues that were minimized by some of the group, creating tension. We were able to effectively resolve the issues & increase our solidarity in the next contract negotiation
-I was able to solicit input & feedback in the meeting to understand positions & come to a compromise as a group
-Working with individuals & groups of over 200 clients allows me to grasp the big & small issues effecting our profession & populations we serve
Employment History
| | | |
| --- | --- | --- |
| Employer | Title | Years Employed |
| Omada Health Inc. | Digital Health Coach | 1 |
| Indian Health Board of Minneapolis | Diabetes Prevention Health Educator and Kitchen Manager | 5 |
| Tempe St. Luke's Hospital | Diet Technician | 3.5 |
Leadership Experience
| | | | |
| --- | --- | --- | --- |
| Leadership Position | Organization | Years Involved in the Organization | My specific leadership contributions, achievements and outcomes: |
Personal and Campaign Statements
What do you see as opportunities for the future of the food and nutrition profession?
An area of opportunity & continued growth that I strongly believe in is demonstrating to the public that we are the credible practitioners in the field of nutrition. With so many claims of the title "nutritionist" or "expert" it is easy to see how the public can get confused and how difficult a task it is to not only uplift our credibility but to also protect populations from malpractice. My vision is for us to enhance our voices of credibility by leveraging our network, technology & exposure.
Campaign Statement- Write a campaign statement that will encourage people to vote for you
I want to help lead our profession into finding balance between standing strong with integrity and science while exciting populations with relatable and interesting information they can apply to their modern lives to add value.