Diane W. Heller MMSc, RDN, LD, FAND
House of Delegates (HOD) Speaker-elect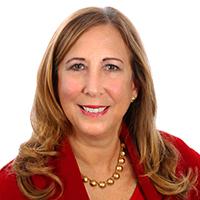 Position / Skills and Attributes
POSITION
Skills/Attributes associated with the position
Examples of how I have demonstrated outcomes for each skill/attribute that qualify me for the position
House of Delegates (HOD) Speaker-elect

Experience in meeting management and facilitation
Ability to communicate effectively and with self-confidence
Experience with identifying and addressing issues impacting the profession
Ability to inspire member confidence and lead a group of diverse individuals

•Planned/facilitated 6 HOD meetings to discuss mega issues facing our profession
•As CNM DPG & Academy Foundation Chair & GAND President, I communicated effectively with my executive team to manage the needs/strategic direction of that organization
•On the Academy BOD we anticipated/responded to a variety of organizational/professional issues, setting and monitoring the strategic direction
•Inspired, lead and motivated members to form the CNM DPG
Employment History
| | | |
| --- | --- | --- |
| Employer | Title | Years Employed |
| Nutrition Solutions | Nutrition Consultant | 23 years |
| Georgia Baptist Medical Center | Dietetic Internship Director | 4 years |
| Georgia Baptist Medical Center | Assistant Director, Nutrition Services/Dietetic Internship Director | 10 years |
Leadership Experience
| | | | |
| --- | --- | --- | --- |
| Leadership Position | Organization | Years Involved in the Organization | My specific leadership contributions, achievements and outcomes: |
| House of Delegates Director | Academy of Nutrition and Dietetics | 2013 - 2016 | For three years team lead the identification of mega issues impacting current and future practice opportunities and challenges. Reviewed white papers to support knowledge-based strategic planning dialogues. Developed agendas and facilitation plans to ensure successful deliberations by delegates and constituents. Served as facilitator for key dialogue sessions. Drafted follow-up motions for policy recommendations. Approved communication plans to inform board and membership. |
| Board of Directors | Academy of Nutrition and Dietetics | 2012 - 2016 | Serving for four years as a member of the BOD I have been in a position to contribute strategic direction and oversight to critical areas of relevance to the organization. Priority topics included new credential opportunities, exploring solutions to internship challenges, sponsorship assessment, global growth, enhanced diversity recruitment efforts, outcomes data-focused research initiatives and tracking trends and technology that impact the study and practice of nutrition and dietetics. |
| Chairperson, Secretary | Academy Foundation | 2007 - 2013 | Lead the Foundation as Chair and Secretary. Contributed to Foundation record high in contributions and endowment/reserve level growth. Solicited donors through calls and personal visits. Supported the Foundation at the major gift level and launched Glitz, Glamour, Give to secure member gifts with on-line jewelry sales generating over $10,000 in unrestricted revenue. Represented the Foundation at Gala event , presentation at FNCE and site visit associated with $3.5M research project EB4K. |
| Symposium Chairperson | Weight Management DPG | 2011 - 2013 | As WM Symposium Chair, I spearheaded the two meetings in 2012 and 2013 that resulted in attendance increasing by 150 (65%). I recruited talented committee members to jointly identify relevant topics and secure leading industry speakers. I personally developed an effective program brochure distributed to 10,000 members. |
| Secretary and Communications Director | Weight Management DPG | 2005 - 2011 | As Communications Chair, I coordinated the various communication channels, such as the newsletter, listserv and website. As Secretary I kept detailed records of our monthly calls and participated in strategic management as a member of the executive team. |
Personal and Campaign Statements
What do you see as opportunities for the future of the food and nutrition profession?
A world of opportunity awaits us! Our 100th anniversary year is a chance to channel our good efforts in practice, research and education. With the right leadership in place we can build on our founder's legacy and boldly accelerate awareness about the value of our profession, seize new opportunities in health and wellness, demonstrate outcomes and build demand! I'm passionate about all the possibilities and look forward to exploring and shaping the future with YOU!
Campaign Statement- Write a campaign statement that will encourage people to vote for you
Dedicated and visionary leader with HOD and BOD experience. Will actively seek and listen to your suggestions and concerns. Passionate about empowering members to create new opportunities within our profession and through collaborations with others!