Milton Stokes PhD, MPH, RD, FAND
House of Delegates (HOD) Director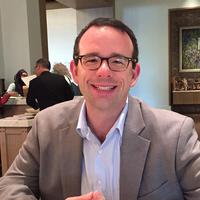 Position / Skills and Attributes
POSITION
Skills/Attributes associated with the position
Examples of how I have demonstrated outcomes for each skill/attribute that qualify me for the position
House of Delegates (HOD) Director

Experience in meeting management and facilitation
Ability to communicate effectively and with self-confidence
Ability to identify and address issues impacting the profession

Executed strategic initiatives globally with food and nutrition professionals to promote agriculture, sustainability, and food and nutrition security.
PhD in communication science and marketing with teaching and research experience in public speaking, intercultural communication, mass media and children, Hispanic females and body image, and the persuasiveness of nutrition symbols in food shopping.
Experience leading diverse teams.
Employment History
| | | |
| --- | --- | --- |
| Employer | Title | Years Employed |
| Monsanto Company | Director, Global Health & Nutrition Outreach | 2 |
| Universiy of Saint Joseph | Assistant Professor & Dietetic Internship Director | 2 |
| Sodexo | Clinical Nutrition Manager | 6 |
Leadership Experience
Leadership Position
Organization
Years Involved in the Organization
My specific leadership contributions, achievements and outcomes:
Member, Finance and Audit Committee
Academy of Nutrition and Dietetics
2014 - 2015
Academy budget.
Delegate, Connecticut
Academy House of Delegates
2012 - 2014
Represented Connecticut members in the House.
Advocated for diversity promotion and projects within the Connecticut Academy of Nutrition and Dietetics.
Liaison to American Medical Association & Member, Coding and Coverage Committee
Academy of Nutrition and Dietetics
2011 - 2012
Represent Academy members to the various health professionals convened regularly at the American Medical Association's coding and coverage meetings.
Delegate, At-large
Academy House of Delegates
2007 - 2009
Represented broad range of members from the Academy membership.
Spokesperson
Academy of Nutrition and Dietetics
2005 - 2008
Served 3 year term as national media spokesperson representing the New York City market where I conducted approximately 5-10 interviews per month over the 3 year term (more than 100 total).
Personal and Campaign Statements
What do you see as opportunities for the future of the food and nutrition profession?
The public has an increased desire for health, for wellness, and for understanding where food comes from, including how it's grown and who grows it. Academy members are poised to impact the intersection of food, agriculture, nutrition, and health. We can create a future that celebrates inclusive views of agriculture and food culture of all types. Academy members are the connection for farmers and consumers.
Campaign Statement- Write a campaign statement that will encourage people to vote for you
Progress through inclusivity and respect for all types of members, all types of food cultures and ag practices, and all types of relevant industry stakeholders. Multiple solutions for multiple members because we have much in common!