Kristine Clark PhD, RDN, FACSM
Nominating Committee National Leader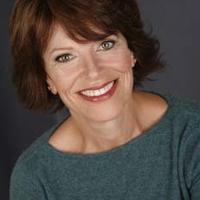 Position / Skills and Attributes
POSITION
Skills/Attributes associated with the position
Examples of how I have demonstrated outcomes for each skill/attribute that qualify me for the position
Nominating Committee National Leader

Has national networks with Academy members and organization units and Affiliates
Understands strategic direction and associated leadership requirements of a diverse and large organization or entity
Communicates effectively and with self-confidence, has critical thinking and evaluation skills, ability to work with a team and to put the needs of the organization first in order to reach consensus

* Chair of WM DPG in '15-16
* Chair of SCAN in 1991
* Board of Trustee member for ACSM, 20 yr on committees
* committee member on many other state/ national boards
* experienced in strategic plan development & follow through
* skilled communicator/ listener/organizer with 27 yrs of professional speaking, writing, leadership roles, & national conference planning
Employment History
| | | |
| --- | --- | --- |
| Employer | Title | Years Employed |
| The Pennsylvania State University | Director of Sports Nutrition and Asst Professor of Nutritional Sciences | 26 |
| University of Wisconsin -LaCrosse | Director of Nutrition Services | 5 |
| City of LaCrosse, Wisconsin | Director of County WIC Program | 5 |
Leadership Experience
| | | | |
| --- | --- | --- | --- |
| Leadership Position | Organization | Years Involved in the Organization | My specific leadership contributions, achievements and outcomes: |
| Chair | WM DPG | 2008 - 2016 | As Chair of WM DPG I focused on promoting enhanced member benefits by supporting free webinars, adding more CPEU opportunities, hiring an Ex Assistant and Website Manager. As an engaged listener I feel I contributed to Ex Committee decisions and enhanced relationships |
| Chair | SCAN | 2002 - 2016 | As an early member of SCAN and one of the first full-time sports nutrition professionals at a University I was able to help shape the direction of the DPG and the evolution of a new practice arena. Leadership contributions: served on 4 sports nutrition related boards, took active leadership roles in the ACSM, advanced the sports nutrition profession at national conferences, contributed to the editorial board of the first sports nutrition journal. |
| Board of Trustee Member | American College of Sports Medicine | 2002 - 2016 | I served as a Trustee representing the Educators sector of the College. I contributed ideas for annual meeting programming, developed strategies for showcasing research contributions from Educators in sports medicine arenas, was a founding member of the ACSM Health and Fitness Summit, a conference designed to bridge the gap between research and practice, serving on the Health and Fitness board of directors for 17 years. |
Personal and Campaign Statements
What do you see as opportunities for the future of the food and nutrition profession?
With technology capabilities food and nutrition professionals have greater opportunity to access educational resources to learn and more importantly change the direction of their careers. With breakthroughs in science and continued focus on the links between food, nutrition, lifestyle, and health, the future will require more education. New career paths will evolve as innovative dietitians partner with food technologists/scientists, health/medical researchers, and education specialists.
Campaign Statement- Write a campaign statement that will encourage people to vote for you
Nominating leaders show members positions they're qualified for. As Nominating Director for WM DPG I learned that members need support & encouragement to run for office. I am especially skilled at helping people realize their leadership potential.