Debra Hook MPH, RDN, FAND
Accreditation Council for Education in Nutrition and Dietetics Practitioner Representative, Registered Dietitian Nutritionist (RDN)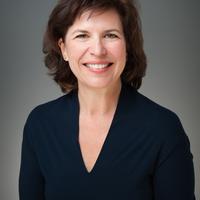 Position / Skills and Attributes
POSITION
Skills/Attributes associated with the position
Examples of how I have demonstrated outcomes for each skill/attribute that qualify me for the position
Accreditation Council for Education in Nutrition and Dietetics Practitioner Representative, Registered Dietitian Nutritionist (RDN)

Preceptor or mentor for nutrition and dietetics students
Experience in accreditation process and knowledge of associated issues
Experience and commitment to assuring quality nutrition and dietetics education

For 14 years, I taught/mentored as a university lecturer. Over the past 24 years I been a preceptor as part of my work at teaching hospitals.
As a university lecturer, I participated in the accreditation process for CSUSB's DPD program. When I directed a clinic, I obtained funding, so we could create an internship rotation for interns interested in specialty care and research. As a dietitian, I created an advance technician position for an intern so she could gain valuable experience

Commission on Dietetic Registration Registered Dietitian Nutritionist (RDN)

Experience and interest in credentialing and associated issues
Commitment to protecting the public through setting standards
Knowledgeable about accreditation/credentialing requirements
Differentiates between organization and professional issues

As an educator for 14 years, I am interested in how we educate our new members and continue to educate our current members.
It is vital for the Academy to credential and promote a dietetics profession which is not only educated, but has knowledge, skills, integrity and good ethics.
As a person who holds specialty credentials, it is important that we have a process to identify practitioners which are competent in specialty areas.
Employment History
| | | |
| --- | --- | --- |
| Employer | Title | Years Employed |
| Children's Hospital Los Angeles | Pediatric Dietitian | 6 |
| University of California, Irvine | Metabolic Dietitian/ Clinic Coordinator/ Director | 8 |
| Nutrition Solutions - My own company | Dietitian | 10 |
Leadership Experience
| | | | |
| --- | --- | --- | --- |
| Leadership Position | Organization | Years Involved in the Organization | My specific leadership contributions, achievements and outcomes: |
| Chair - Nutrition Care Process Committee | AND | 2013 - 2016 | I was part of the process of transitioning the committee to a new focus and to more tightly align the committee with the Evidenced Based Library and ANDII. I worked with the administrator to help the committee members understand the need for change and then guide them through this change. The focus of the committee is now outcomes research. The NCP language and ANDII are a vital part of the process for dietitians and technicians to show how their work helps promote positive health outcomes. |
| Public Policy Chair and Committee | AND - PNPG | 2010 - 2016 | I developed a public policy committee, so that more work could be done in this area. During my last year as chair, I developed a grassroots position, so that we could more effectively communicate with our membership and get better participation in the area of public policy. As past chair, I am working on a project which is a collaboration with another DPG. I wanted to more effectively address public policy issues by reaching out to a DPG with similar values but other strengths, knowledge and expertise. |
| Chair and Co-Chair of Conference Committee | Genetic Metabolic Dietitians International | 2010 - 2016 | As co-chair, I developed various sponsorship opportunities, tripled sponsorship dollars, and expanded the types of companies who sponsored our education conference. As co-chair, I interviewed meeting planners, developed a contract and hired a planner which has stayed with us for 6 years. As chair, I introduced and developed a mobile application, doubled the number of posters, created a pre-session, increased the number of breakout sessions and science lectures, and planned a meeting which met the needs of the new practitioner as well as the practitioner wanting more basic science. |
| Technology Committee | Genetic Metabolic Dietitians International | 2008 - 2016 | In 2008 was an original member of the technology committee which designed, developed, deployed and maintains an online software application for the analysis of amino acid and fatty acid content of diets. Provided technical advice and knowledge of nutrition epidemiology as it applies to databases. Currently I am co-chair for the subcommittee, Metabolic Pro, the software application. I am increasing awareness of this application through posters, abstracts, and published writing. |
Personal and Campaign Statements
What do you see as opportunities for the future of the food and nutrition profession?
Employment opportunities are expanding. We continue to work in traditional areas, but a significant number of us are now working in industry, policy, journalism, research, and wellness. All work is being transformed by new technologies, changing patient needs, population demographics, and the need to move towards positive health and financial outcomes. Through teamwork, our educational programs and internships can and will create new opportunities while maintaining respect and integrity.
Campaign Statement- Write a campaign statement that will encourage people to vote for you
Creating our Future – Expanding our Work Opportunities through Education and Training