Pam Charney PhD, RD
Nominating Committee Leader with Board of Directors Experience in the Past 10 Years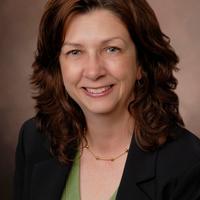 Position / Skills and Attributes
POSITION
Skills/Attributes associated with the position
Examples of how I have demonstrated outcomes for each skill/attribute that qualify me for the position
Nominating Committee Leader with Board of Directors Experience in the Past 10 Years

Has national networks with Academy members and organization units and Affiliates
Understands strategic direction and associated leadership requirements of a diverse and large organization or entity
Communicates effectively and with self-confidence, has critical thinking and evaluation skills, ability to work with a team and to put the needs of the organization first in order to reach consensus

Before serving the Academy as a member of the Board of Directors and member of the House Leadership Team, I held leadership positions at the local and national level. This gave me broad exposure to challenges and opportunities facing Academy members. I am able to combine strategic thinking with a pragmatic view of both short and long-term needs.Throughout my career I have championed diversity in the profession and the workplace including experience as an advocate for diverse groups.

Advanced Practice in Clinical Nutrition Representative (RDN-AP)

Experience and interest in credentialing and associated issues
Commitment to protecting the public through standard setting
Expertise in advanced practice clinical nutrition

I was a pioneer in the field of nutrition support and advanced clinical practice as evidenced by my extensive record of publications, invited speaking engagements, and teaching experience. As clinical manager and consultant, I focused on ensuring that RDs in advanced practice provide the highest quality, safe, effective nutrition care.

Director-at-Large

Experience and familiarity with the role of a board of directors, leadership related to embracing/managing positive change, and policy implementation, promoting a culture of inquiry and communication
Think strategically, globally and futuristically taking into account the needs of the entire membership, including competing factions/trends
Identify opportunities, address difficult issues and generate solutions

I have extensive experience at the board level in the Academy and in other organizations. I was a member of the Board of Directors for ASPEN during a major governance change and have extensive experience with transformational change needed to face future challenges.
Employment History
| | | |
| --- | --- | --- |
| Employer | Title | Years Employed |
| Bellevue College | Program Chair, Clinical Informatics BAS | 4 |
| Self-employed consultant | Consultant and Author | 10 |
Leadership Experience
| | | | |
| --- | --- | --- | --- |
| Leadership Position | Organization | Years Involved in the Organization | My specific leadership contributions, achievements and outcomes: |
| Board of Directors | Academy of Nutrition and Dietetics | 2009 - 2012 | Provided input into all Academy initiatives and programs. Shared clinical nutrition and healthcare informatics expertise. |
| House Leadership Team | Academy of Nutrition and Dietetics | 2009 - 2012 | Participated as member of team responsible for all aspects of leadership in the House of Delegates. Developed issues and wrote backgrounders that clarified complex topics for discussion by the House of Delegates. |
| Nutrition Care Process Task Force and Committee | | 2002 - 2008 | Charter member of task force charged with development of diagnostic terminology. Served the Academy by clarifying confusion related to the Nutrition Care Process and its application in all practice settings. Utilized informatics expertise to support promotion of dietetics practice and nutrition informatics. |
| Chair, SOP/SOPP Task Force | Pediatric Nutrition Practice Group | 2006 - 2009 | Led task force charged with creating the first SOP/SOPP for pediatric nutrition practice. Scheduled regular conference calls, ensured that all voices were heard, wrote first draft, and collaborated with members to submit a comprehensive SOP/SOPP |
| Working Group Steering Committee | American Medical Informatics Association | 2014 - 2016 | Member of the leadership group responsible for coordinating activities of multiple working groups within the organization. Ensured that all working groups had an equal voice and that association's resources were appropriately utilized to support project development and completion. |
Personal and Campaign Statements
What do you see as opportunities for the future of the food and nutrition profession?
The first 100 years of the Academy saw tremendous growth in the profession along with knowledge of the importance of diet and nutrition in maintaining health. Consumers are searching for trusted sources of science based nutrition information. Our colleagues in the other health professions need to know that we can be counted on to provide evidence-based information that supports optimal health outcomes in all care settings.
Campaign Statement- Write a campaign statement that will encourage people to vote for you
I have experience needed to collaborate with others to ensure that dietetics thrives and grows in the next century. I am committed to supporting diversity in the profession so that all diverse groups are represented.