Christine Palumbo MBA, RDN, FAND
Nominating Committee Leader with Board of Directors Experience in the Past 10 Years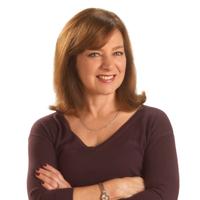 Position / Skills and Attributes
POSITION
Skills/Attributes associated with the position
Examples of how I have demonstrated outcomes for each skill/attribute that qualify me for the position
Nominating Committee Leader with Board of Directors Experience in the Past 10 Years

Has national networks with Academy members and organization units and Affiliates
Understands strategic direction and associated leadership requirements of a diverse and large organization or entity
Communicates effectively and with self-confidence, has critical thinking and evaluation skills, ability to work with a team and to put the needs of the organization first in order to reach consensus

• As Academy member for 40 years–serving in district, affiliate, DPG, HOD & BOD positions most years–I have a vast & diverse network of multigenerational colleagues nationwide.
• During my tenure on the Academy's Board of Directors, I contributed to long range planning, strategic planning, gap analysis +more
• Hundreds of media interviews, columns written and presentations to professional & lay audiences demonstrate my communication skills.
• Teamwork + fun as Chair of MemberValueCommittee

House of Delegates (HOD) Speaker-elect

Experience in meeting management and facilitation
Ability to communicate effectively and with self-confidence
Experience with identifying and addressing issues impacting the profession
Ability to inspire member confidence and lead a group of diverse individuals
Employment History
| | | |
| --- | --- | --- |
| Employer | Title | Years Employed |
| Christine Palumbo Nutrition | Speaker, recipe analyst, freelance writer & more | 28 |
| Benedictine University | Adjunct Faculty, Nutrition Dept. (Teach consumer writing skills) | 23 |
| Chicago Parent magazine, Manhattan Family, Brooklyn Family + others | Good Sense Eating columnist | 10 |
Leadership Experience
| | | | |
| --- | --- | --- | --- |
| Leadership Position | Organization | Years Involved in the Organization | My specific leadership contributions, achievements and outcomes: |
| Networking and Awards Committee | Nutrition Entrepreneurs DPG | 2014 - 2017 | 1) Convinced the Executive Committee to add Nomination of Members for National Honors & Awards to the committee's Program of Work 2) Developed a timeline, division of responsibility and various documents for submitting candidates for national Honors & Awards 3) Helped to coordinate the nominations of numerous nominees, resulting in a national award. |
| Member Value Committee (Chair 2014-2015), now Member Services Advisory Committee | Academy of Nutrition and Dietetics | 2012 - 2015 | Led Speaker Grants calls w/Affiliate presidents; boosted applications 40% from previous year. Chaired Affiliate Speaker Grant selection committee w/successful grant selection. Presented Grassroots Recruitment and Retention webinar, boosting participation 33%. Successfully put forth motion to the HLT for revised Retired Member Category. Added new International Student provision to Student membership category's qualifications. Role model to committee members with eMentoring program (>20 mentees). |
| FNCE Program Planning Committee (now Committee for Lifelong Learning) | Academy of Nutrition and Dietetics | 2009 - 2011 | I enthusiastically helped select speakers for our Food and Nutrition Conference & Expo. In particular, my vast network was invaluable when it came time to identify entrepreneurial, social media and business-minded speakers. Evaluated sessions while at FNCE for possible conflicts of interest. |
| Board of Directors, Director at Large | Academy of Nutrition and Dietetics | 2006 - 2009 | As an At Large member, I represented the vast majority of members of the Academy. Enthusiastically participated in all Board activities and programs. I recommended greater Millennial participation on the Board of Directors and other areas of the Academy. Pushed for social media involvement, such as Twitter, LinkedIn and Facebook. Contributed to the new Strategic Plan. |
| Honors Committee | Academy of Nutrition and Dietetics | 2006 - 2009 | I worked with the committee chair and fellow members to select the top nominees for national Honors and Awards. There were many applications, especially for the Medallion Award, and it was a challenge to rank them fairly. We had short deadlines and my rankings were always on time, often early for the deadline. |
Personal and Campaign Statements
What do you see as opportunities for the future of the food and nutrition profession?
Become more entrepreneurial: 1) Partner with chefs, supermarkets & retailers to help families plan & serve nourishing, affordable meals. Grocery tours, gardening & cooking classes. Educate how to minimize food waste 2) Collaborate with meal delivery services-offer menu planning & coaching services; develop content for food blogs & websites 3) Agriculture and sustainability 4) Nutrigenomics 5) School nutrition services 6)Offer nutrition counseling to families for educational "edge" 7) Telehealth.
Campaign Statement- Write a campaign statement that will encourage people to vote for you
As YOUR elected Nominating Committee Leader – and keeping Inclusion top of mind – I will identify the very best Academy leaders from each career stage, area of practice and geographic area to usher us into a strong and impactful second century.